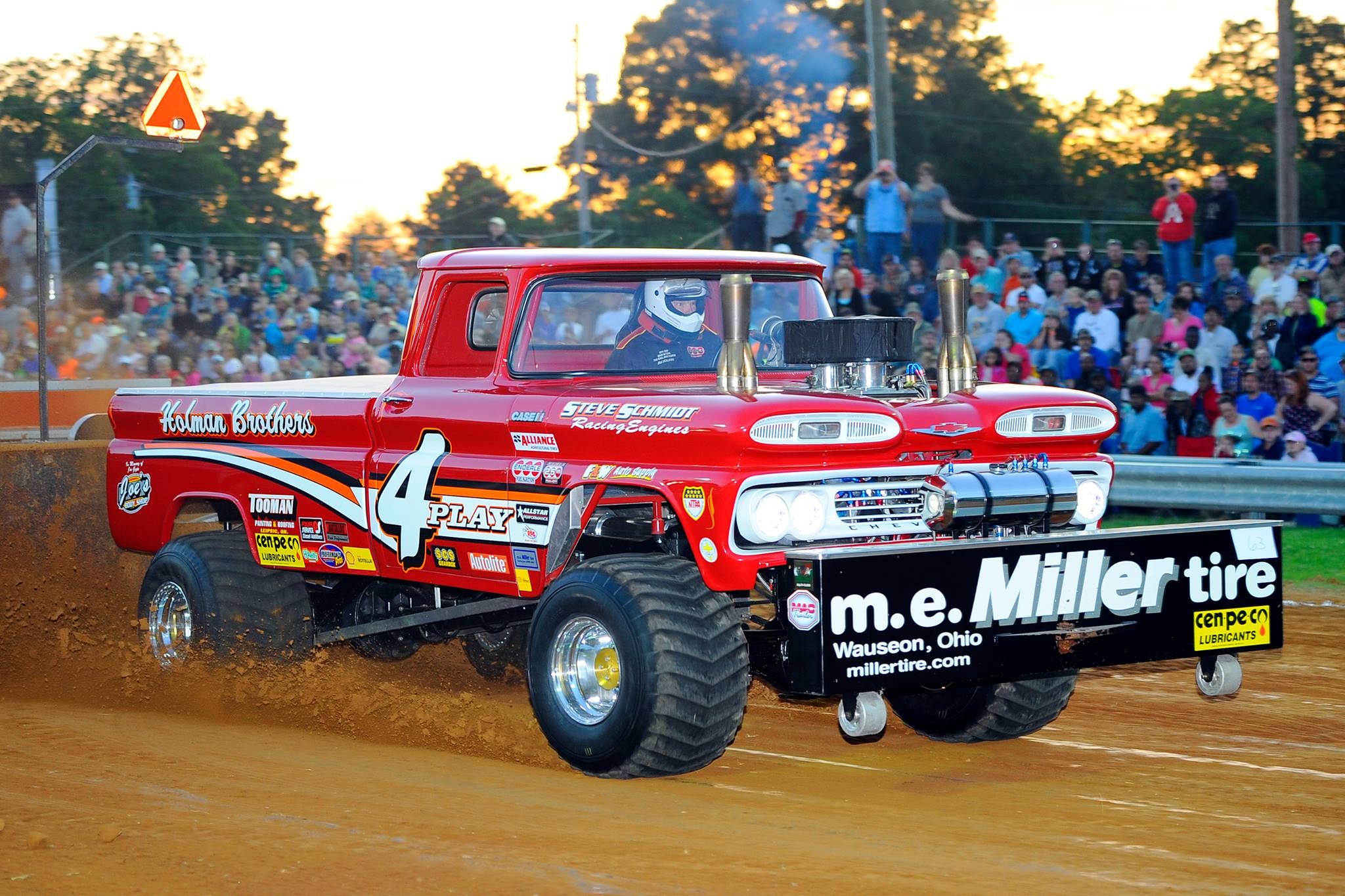 Holman Brothers Pulling Team
2016 Four Wheel Drive NTPA Champions!
Jim & Paul Holman are the most successful Four Wheel Drive pulling team in the sport of truck and tractor pulling. Pulling their way to victory with a modified 1960 Chevy truck named 4 Play since 1985, the brothers are, to date, 12 time Grand National Champions.
Together, the Holman Brothers have compiled a list of successes unmatched by any other Four Wheel Drive team. Along with their Grand National Championships, the brothers are the only pulling team to have competed in every Enderle Pull-Off since its inception gaining them the 25th Anniversary Enderle Pull-Off Appreciation Award in 2011.
Paul, a farmer, and Jim, a mechanical engineer, each lend their vocational expertise to the team. As with all great teams, the Holman Brothers have many members behind the scenes. Paul & Jim credit God, their Dad, and supportive families with their success.
M.E. Miller Tire is a proud sponsor of the Holman Brothers.
For additional photos, click here.